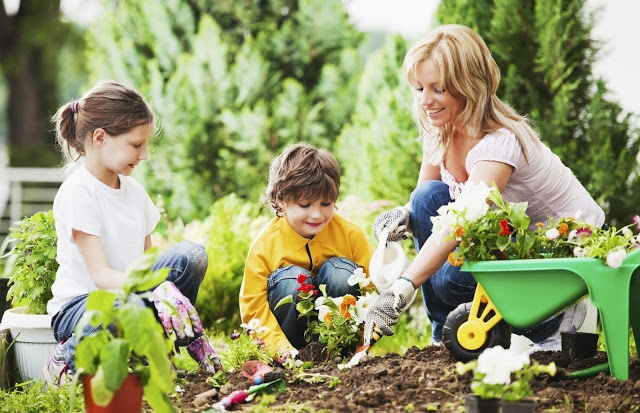 Mother's Day is right around the corner, and it's time to make the mom's around the world feel special. But what if you could honor another type of mom, too? Make your Mother's Day eco-friendly, and celebrate Mother Earth at the same time. Here are five ways to be friendly to the environment, reduce your carbon footprint and make an impact on more than just your mom!
Name a Star: Many gifts come in packaging, plastic, and tons of useless waste. Skip this, and instead, name a star after your mom. That's right, a star! Check out a site like www.starregistry.com where you can pick and name a star in the sky. It's valid for a lifetime, so you'll be able to have a keepsake memory that isn't going anywhere.
Potted Plants: Instead of flowers, an organic potted plant is not only decorative, but it is great for the environment. Or, bring her an empty pot and some seeds and plant together! Watch it grow and brighten up any room that you put it in.
Hit the Trails: Enjoy the outdoors and the beautiful Spring weather and spend time outside. Whether that is walking on a nature trail, gardening in the yard or checking out a forest preserve to see what hidden gems might be in your own community.
Organic Goodies: If you want to spoil mom, pick organic gifts! Tea, soaps, candles, chocolate and flowers are all great ideas that come organically. Present them in a decorated basket, but minimize the packaging you use to wrap it. Mom will love it no matter what, and Mother Earth will thank you for reducing your waste production!
Thinking about moving? Garbett Homes is one of the premier new home builders in Salt Lake City. Imagine a place where a house becomes a home in a location you always dreamed of. Garbett Homes offers energy efficient homes in Salt Lake City that can meet every one of your needs.