One of the most distinctive features of the Salt Lake Valley is the majestic mountain views almost anywhere you go. With the Wasatch Mountains to the east and the Oquirrh Mountains to the west. Living in Utah can sometimes feel like the setting to a modern-day fairytale. And like any good fairytale setting, this one comes with exciting secrets to uncover. One of these secrets? The public transportation. Here are three reasons why your new Utah home is made even more enchanting by this seemingly mundane piece of infrastructure.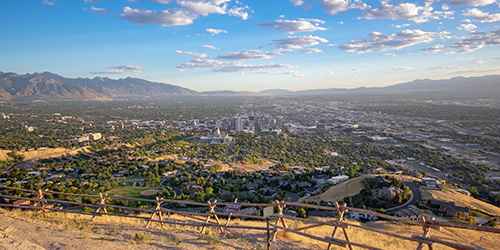 1. Geography's Influence
Those scenic mountains to the east and the west of the valley don't just look impressive. They create a natural boundary to how far out you can grow. This leads to 82-85% of the total state population living in the Ogden-Salt Lake City-Provo combined statistical area. Essentially creating an unbroken line of suburban and urban infrastructure between these three cities. This allows for commuter rail, bus lines, and light rail to weave together almost seamlessly. When you live in Utah you can realistically use public transit to get to most entertainment venues that the Salt Lake Valley has to offer with a little footwork.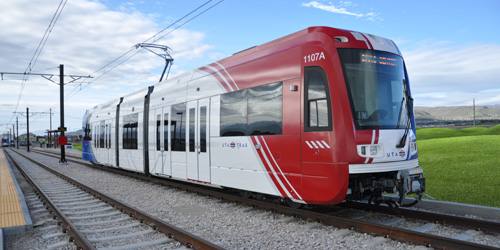 2. Cheaper Commute
If your job still requires your presence in the office full or even part time the cost of a monthly pass for public transportation is most likely cheaper than your monthly car expenses. Before you say "I have an electric car" remember that your utility bill is affected by the cost of recharging it. UTA offers a variety of options that can allow you to make your money go further by incorporating public transit. Bonus benefit, you can likely use your phone to get a jump on organizing your workday that you couldn't from driving.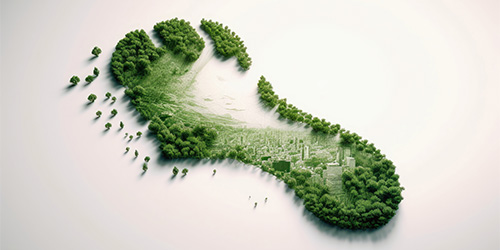 3. Reduces Your Carbon Footprint
A modern green lifestyle means focusing on reducing carbon emissions. As a quick refresher, carbon emissions are the byproduct of burning fossil fuels to generate energy. When you take public transit you're reducing the amount of fossil fuels burned. Making this next chapter of your life an even more energy efficient one.
Public transit can be a wonderful part of living in the Salt Lake Valley. It can help you live a healthier lifestyle, reduce your carbon footprint, and essentially get you anywhere you need to be across the Wasatch Front. And with most Garbett Homes communities being so close to light rail or commuter rail stations. They're a perfect place to start your new, greener, chapter of your life. If you're interested in buying a new home, reach out to our new home specialist today.