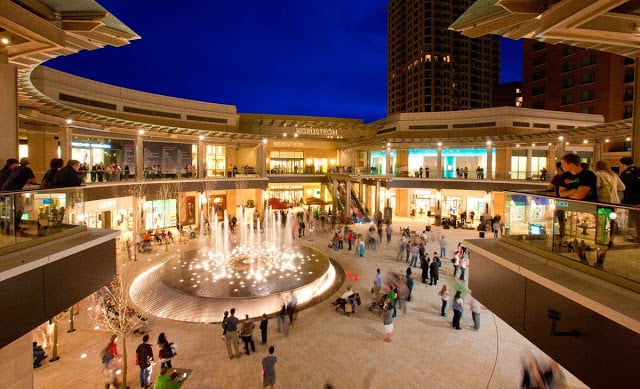 If you need a break, and a little getaway sounds better than ever, think about planning a date night for you and your loved one. When you live in Salt Lake City, there are plenty of things to do, see and explore. A night on the town or a few days to relax and rejuvenate can be just what you need.
Lindon Marina at Utah Lake: Rent paddle boards, kayaks, canoes and pedal boats at Lindon Marina. A wonderful day trip to Utah Lake is a great escape to a bay-area with tons to do. Grassy areas, picnic tables, a general store and a pavilion make planning easy. If one day isn't enough, extend your trip, and spend your weekend camping at Lindon Marina! For More information, prices and hours, click here.
Utah Grizzlies Hockey Game: A date night to see The Utah Grizzlies, a part of the ECHL, makes for an exciting and thrilling evening! Tickets can be as low as $12, about the price of a movie. Action packed games draw about 5,000 fans a game, a great way to switch things up. Add a dinner date before the game and drinks after and you have a fun-filled evening ahead!
Canyoneering Adventures: Want to do something a bit more active? Your significant other will love a canyoneering adventure through the wilderness. Explore red rock slot canyons, Native American cultural sites all while learning the art behind canyoneering. For more information, check out the one and three days adventure trips sponsored by Get In The Wild.
Beach Day at Herriman Reservoir: A man-made reservoir, also called Blackridge Reservoir, is a great place to make a splash. Open seasonally from 7:30am-9pm, this beach is the perfect escape. Whether you are looking to spend some time in the sand, soak up the sun, or cool off in the water, a day at Herriman Reservoir makes a great afternoon date.
Salt Lake City has so much to offer for a first date or an anniversary worth celebrating. Skip the take out and the Netflix, get out and explore Salt Lake City! Looking to move to Salt Lake? Garbett Homes is one of the premier new home builders in Salt Lake City. Imagine a place where a house becomes a home in a location you always dreamed of. Garbett Homes offers energy efficient homes in Salt Lake City that can meet every one of your needs.