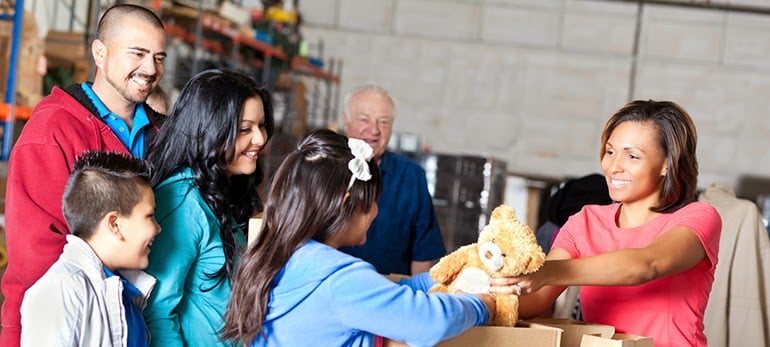 The process of moving is tough, even before everything is unpacked. You've been through a lot. From buying a new home and relocating your family to making new job arrangements and packing up everything you own into boxes. But what about the aftermath of it all? After you are settled in, you need to know what to do next. There is a place for everyone in a community, no matter how many diverse interests there might be. It may seem scary, but getting integrated into your new community is much easier than you think!
Reach Out The beauty of this day in age is how much you can connect on social media. Reach out to Facebook friends or the contacts in your cell phone to see if they know anyone in the new area you are moving to. Ask them to connect you to these people so you can pick their brain! Often times, they will be more than willing to lend a hand and make you feel a part of your new community. You will be surprised how small of a world it truly is and who you can meet through all of your already existing connections. Once you are settled in, reach out to your neighbors! Everyone has been the new family down the street at one point. This is even better if you have children, as finding them companions is important, too!
Clubs, Events & Classes Get a hold of the local newspaper or newsletters. Find out where the community center, parks and recreation or town hall is located. Get out and ask questions! All towns, cities and villages have tons of ways to get involved, for any age. You will not only be able to do something you enjoy, but you will find others who have shared interests. This can lead to wonderful friendships! An art seminar, a kickboxing class or a book club are just a few ideas to start brainstorming. Ask a neighbor if they have any suggestions or if you can come along to one of their club's meetings.
Volunteer There are dozens of volunteer opportunities within a community. Libraries, churches, food banks, community centers and nursing homes are all great places to start looking. Volunteer-oriented places are always welcoming and looking for newcomers. No resume required, just a pair of helpful hands! Check out websites like www.volunteermatch.com or www.serve.org allow you search for volunteer opportunities that interest you and are near you.
School Involvement As the little ones get integrated into their new school systems, get involved with them! PTO/PTA organizations are an easy way to introduce yourself to other families and help out at school functions. If your children play sports, be their biggest cheerleader on the sideline and bring snacks for the other teammates. Be proactive in meeting your children's teachers and letting them know that you are new to the area and care about your child's success. Offer to help out with classroom events, auctions or 5k's.
Whether you have recently moved, plan on moving or have been in a community for a while, getting involved will help your house feel more like a home. Thinking about relocating, or just want something new? Garbett Homes is one of the premier new home builders in Salt Lake City. Imagine a place where a house becomes a home in a location you always dreamed of. Garbett Homes offer energy efficient homes in Salt Lake City that can meet every one of your needs.