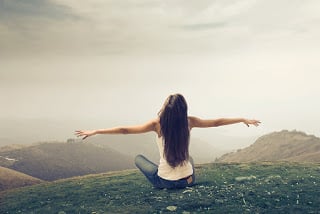 Taking possession of your custom made home is an exciting and exhilarating experience. After months of planning and waiting, worrying and wondering however, it is as if the world suddenly stops when you accept your keys. As you settle in and the days and weeks pass, it is easy to feel as if your builder and realtor have forgotten you. Unless, of course, you have purchased your new home from Garbett Homes along with a comprehensive Garbett Homes' warranty. Such a warranty not only provides the homeowner with the peace of mind knowing that their energy efficient home is fully protected, but it also instills a sense of community knowing that they are part of the larger Garbett family.
Proactive Warranty Protection
Unlike some homebuilders, Garbett does not forget about the homebuyer after closing. Indeed, long after clearing the last bit of construction equipment from the property, our team members proactively visit the homeowner to make sure all systems are working to expectations, and ask if there is anything we can do to make sure your homeowner experience can be improved.
Towards that end, we proactively visit all of our clients periodically to ensure that all is well. Following the successful closing on your property, you can expect us to come by at the four, eight, and twelve-month mark for periodic assessments of your home's condition.
Beyond these proactive protective measures, we respond quickly, within 24-hours of notification, on all warranty concerns. You are not alone when it comes to maintaining and caring for your Garbett residence. Your Garbett home warranty gives you the measure of protection that you need in the event things break down after your closing date.
Common Warranty Issues
Owning a Garbett home means knowing that your warranty has you and your family protected in the event things go wrong. While our standard one-year warranty covers the construction of your home and guarantees that your house conforms to all tolerances regarding work and materials, our two-year coverage additionally covers a myriad of systems that include:
Electrical
Plumbing
Heating
Ventilation
Air Conditioning
Major mechanical systems
You will learn that your Garbett home warranty is highly responsive to your needs, so do not be afraid to discuss all aspects of your coverage with one of our trained representatives. Information gives you power, and our warranty program gives you protection against a host of structural and mechanical systems throughout your home.
Call Our Expert Team for Information
Buying a custom built home from Garbett Homes means that you will have the ongoing protection of our comprehensive home warranty. Contact us today to have all your custom-made home questions answered by our expert team of friendly representatives. Discover the ongoing protection that comes with owning a Garbett residence, and find out how your home warranty will keep all of your critical system working in tiptop shape.