When you were a kid, what do you think was one of the major drivers that made you want to be an adult? In most cases the answer probably is "so I could do what I want!" And while adulthood is much more complicated than most children imagine when they daydream about being an adult, that need to have options and control over our space seems to stay with us. One way most home builders of today recognize that need for options, is by having flex spaces and flex rooms available in their home plans. We want to give you the options to make our homes your home. In that spirit we thought you might want to read about 7 ways you can use flex spaces in your new Utah home.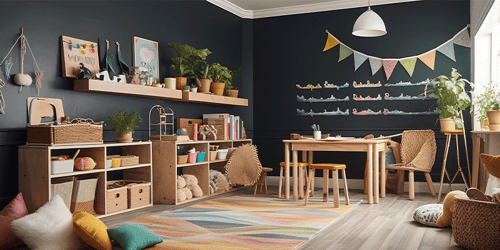 1. As a Playroom
Don't make a mistake. This isn't only an idea for parents with young children. Although having a dedicated spot for epic lightsaber fights is practical and can elevate your cool parent status. A dedicated space for game night can make you the toast of YOUR friends as well. After all, play is good for stress relief, developing problem solving skills, and strengthening social bonds. A dedicated space for play is a great use for your flex space.

2. As a Home Office
No longer the territory of workaholics and the self-employed, home offices have proven their usefulness for many people. From full remote working to just having a quiet dedicated space to deal with the logistics of running a household, you likely already know why you need a home office. A flex space is a great place for a permanent or temporary home office. After all, who says flex spaces need to be one thing?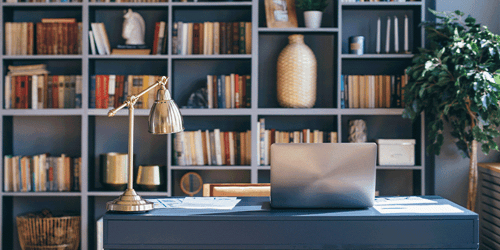 3. As a Study
Were you the kind of kid that devoured books but now struggle to even read a book a year? You're not alone. One solution to consider is turning your flex space into a study. Having a room lined with bookshelves, a dedicated chair, and free from the distractions of screens might just be what you need to rebuild the habit. Plus. You get to say you have a study. Which makes you sound like an interesting person. At least according to some people.

4. As a Home Gym
Exercise is a necessary part of maintaining a healthy lifestyle. Unfortunately gyms and even rec centers can be expensive. A great way to save money is to turn your flex space into a workout space. While you might not be able to have a full suite of workout equipment. Most of our Flex Spaces and Flex Rooms can fit a set of free weights and at least a treadmill or stationary bike. Giving you enough room to get some basic workouts in.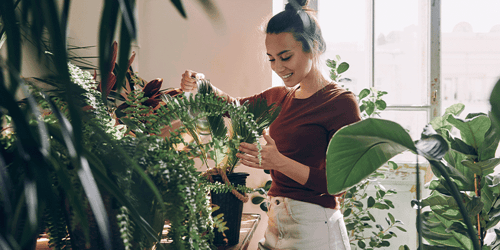 5. As an Indoor Garden
There is just something healing about being near plants that aren't grass. Whether it's because it creates a renewed connection to the natural world, our need to nurture things, plants are just good to be around. Most of the Flex Spaces in Garbett Homes tend to also have a lot of natural sunlight, making it the perfect spot to work on your green thumb. Not to mention the money saving potential that can come from growing some of your own fruits, vegetables, and herbs. An indoor garden is a great use for your new Utah home's flex space.

6. As Storage
It's certainly the most boring answer on this list. But it's still an important answer to bring up. Well organized homes can be comfortable homes. Part of having a well organized home is having a place to store things that you don't need all the time. After all knowing where everything will help make people feel secure and security is a close relative to comfort.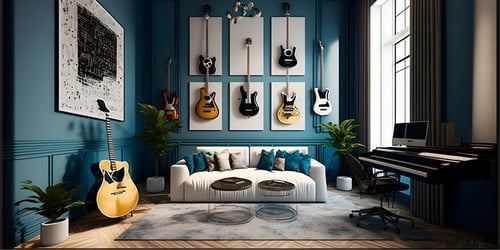 7. As a Music Room
If you are musically inclined you know the importance of having a dedicated space to practice your craft. Whether it be the piano, flute, trombone, drums or guitar, sometimes you don't want to practice in the living room. Too many distractions. Turning your flex space into a music room might just be what you need to make your home complete.
Obviously there are many more ways you can use flex spaces within your home. If none of these ideas quite meet what you need, why not come out to a community and see them in person for yourself. With model homes in Farmington, West Jordan, Murray, and Midvale, you're sure to find the perfect home and the perfect flex space for you. Please reach out to your New Home Specialist to learn more today!