When you buy a new home you start a new chapter of your life. As part of this next chapter you might decide to try things you've never done before. In a picturesque state like Utah that could be a hobby like hiking. Which is great! Hiking is a fantastic way to get some exercise while taking in the beautiful scenery that Utah has to offer. Which is why we want to tell you about three easy beginner hikes you can safely enjoy this fall.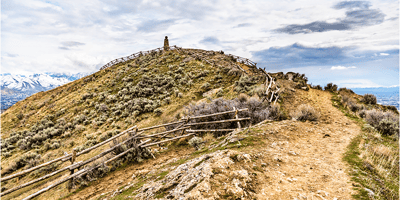 Ensign Peak Trail
A key location in modern Utah history, Ensign Peak is where the first Mormon Pioneers surveyed the Salt Lake Valley on July 26, 1847. Making this site the starting point for what Salt Lake City would become. This short hike located at the start of the Ensign Peak Trailhead offers educational monuments on the history of the peak and fantastic views of the Salt Lake Valley. It is a little bit less than a mile making it a perfect way to start or end your day. And make sure that your kids learn a little bit too.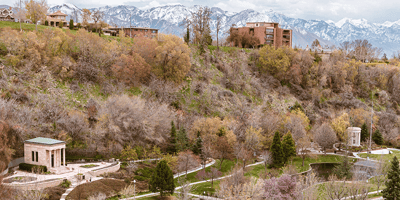 City Creek Trail
Not a fan of pioneer history? While longer, the City Creek Trail grants an opportunity to showcase the intermountain west's aspirations to blend natural and urban environments together for a better tomorrow. Park along Canyon Road near memory grove to take a hike that goes from a paved trail to a natural trail, giving you stunning views of Salt Lake City from the foothills of the mountains that tower over the city. Keep your head up and stay trail aware as this hike does share some of its route with the much larger and more strenuous Bonneville Shoreline Trail.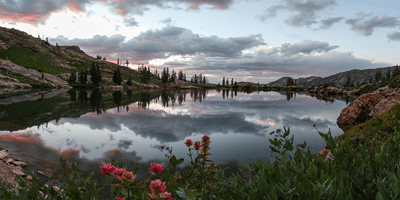 Cecret Lake
No, that's not a typo, although it indeed pronounced "secret." This trail is just outside the Salt Lake Valley along Little Cottonwood Canyon Road. This short 1.7 mile trail is a great way to spend an afternoon and gain a deeper appreciation for the natural world outside your front door. A popular trail, this might give you an opportunity to make new friends. A crucial part of making a new house feel like a home. Additionally educational signs will allow you to learn more about the plants you see along the trail and it all culminates with a stunning view of Cecret Lake. Where you can spend a few hours just resetting yourself before going back to the city.
Utah is full of wonderful treasures both natural and man-made. Hiking is a great way to gain a better understanding of that treasure. And we at Garbett Homes try to do our best to help ensure those treasures are available for the generations to come. If you're looking to make Utah your home please reach out to our New Home Specialist today! (801) 396-9095 & janie@garbetthomes.com