West Jordan has always been a popular bedroom community for Utahns. This makes buying a new home in West Jordan an excellent decision if equity is on the forefront of your mind. Garbett Homes has had the pleasure of building within West Jordan city limits for several years and hopes to continue this relationship in the future. With that in mind, and in anticipation of our newest community, Addenbrook Townhomes, opening November 12th, we thought that now would be the perfect time to help you get to know your new hometown.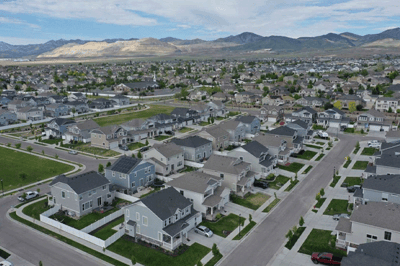 Evergreen Popularity
People have been flocking to West Jordan since the 1970s and the growth has not stopped since. Sitting at a population of 116,961 as of the most recent US Census, West Jordan is a highly desirable city in the Wasatch Front. That population also means that you and your family will not be lacking in opportunities to build strong lasting sense of community.

Established
West Jordan's consistent popularity also means that even the newest communities are not as isolated from the rest of the city as you would expect when buying a new home. Generations of growth means that the city knows what to expect and how to meet the needs of those that are flocking to buy new West Jordan homes. If infrastructure and core lifestyle businesses are not already where you are in West Jordan, they will be much sooner than in most other cities with new home construction.

Sports Fan Friendly
While West Jordan is not the home of any of Utah's major or minor league teams. West Jordan supports several youth athletics efforts and sports fandom abounds in this city. Whether you cheer for the Utes, the Cougars, RSL or the Jazz, you will find common ground with your neighbors. If you like athletics you will feel right at home when you buy your new home in West Jordan. On the other hand, if you're not the biggest sports fan, the many parks in West Jordan will grant you a tranquil space outdoors for a change of scenery to recharge.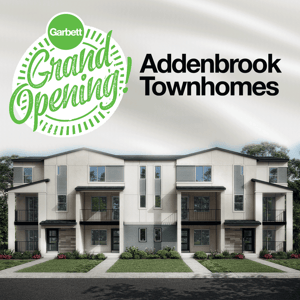 This is only a sampling of the good things that can be said about West Jordan. While it is never a mistake to buy a new home in Utah, the popular adage of location, location, location, still applies to the state. If you think West Jordan is the location for you, dear reader, please don't delay come tour our Aurora Heights community or visit our Addenbrook Townhomes by reaching out to our New Home Specialist! (801) 396-9095 & janie@garbetthomes.com