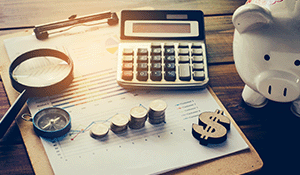 The average home price in Utah is $534,000. For many prospective homebuyers that number is quite a hard pill to swallow. Fortunately for you, the fact that you are reading this article should reassure you, you are taking the time to research your purchase, meaning you are already ahead of the curve! Without going into a full economics class supply and demand lecture, here are some of the causes in order to turn you from sticker shocked homebuyer to a savvy and empowered homebuyer.

Economic Growth
Over the past 10 years Utah's unemployment rate has usually wavered between 4 and 2 percent. What this means is when Utahns enter the labor market they have little difficulty getting a job and staying employed. This stability means that people usually have more money available to them to buy goods compared to other areas of the country. Meaning that people expect more out of the homes that they buy, which increases the costs of a home.

Population Growth
Utah has the fourth highest total fertility rate in the United States of America. Meaning that we have the fourth highest number of children in the nation. Additionally, the fact that Utah is host to seven public universities means that we nurture new industries and businesses at a higher rate than our peers. This fuels a tendency for Utah children to not move very far away from home. Unlike our peer states in the intermountain west, this internal growth is a larger factor in the high demand for housing that Utah has been experiencing.

Actual Cost to Build
Land is expensive, lumber is expensive, and skilled labor deserves payment in recognition of that skill. The cost reductions from building at scale only does so much to reduce our final price tag. These costs do inform the price that we sell our homes at and are a recognition of the labor of love our homes are built with.

What Does This Mean For Me?
The cost to build a new home in Utah is high, there isn't much you can do to control that. What you can control, is choosing who you build your new home with. When you choose to build with Garbett, you choose to build a home with cleaner air, modern style, and cheaper utility bills thanks to our Zero Energy Ready standard. Still not convinced? Come see one of our model homes today!