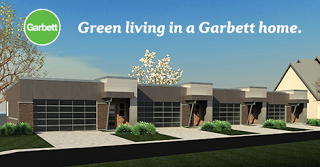 Anyone who has ever watched the 1960s cartoon, The Jetsons, has some firm ideas regarding what the face of home automation should look like. Sadly, those expectations have been sorely abused in terms of truly realizing the dream. Until now that is. If it is between building harder and building smarter, you always want to follow the latter course, and Garbett Homes provides the roadmap and blueprints to achieve just that path. Whether building from the ground up, or looking at ways to boost your home's current energy efficiency scores, Garbett Homes is the leading provider Utahns trust for their smart home energy needs.
Home Energy Scores and the Whole-House Systems Approach
In the same way that an apple pie will invariably turn out better when you add the apples into the beginning of the baking process, so too will you achieve superior results when you add a home's energy efficiency needs into consideration during the design phase.
Known as the Whole-House Systems Approach, building highly efficient homes first identifies occupant behavior, local climate concerns, and site conditions to arrive at an optimally efficient home design. Once we have a solid understanding of these baseline conditions, Garbett Homes builds houses that place energy efficiency at the core of their blueprints to include:
Insulation and air sealing
Appliance and home electronics
Water heating
Lighting
Efficient HVAC systems
Windows, doors, and skylights
By prioritizing design features that augment a home's energy score, we deliver houses that leave behind a significantly smaller carbon footprint that benefits not only the planet but the homeowner's bank account as well.
Using Building Codes as the Starting Point in design
The term, "up to code," is a mainstay in the construction and real estate industries, and serves as a signal of excellence to prospective homeowners and buyers, but at Garbett Homes however, we design and build with an eye towards surpassing the basic requirements mandated by municipal building codes. The result is a final product that surpasses all expectations, and leads to tangible benefits including lower maintenance costs owing to the durability of our enhanced designs, which exceed local building codes, and decreased energy costs. As an added benefit, owing to the durable nature of a Garbett Home designed home, warranty issues are less of a problem with repair costs being reduced dramatically.
Greener Building Practices Equals Cleaner Living
An energy inspired home does more than simply lower your energy costs. Indeed, green-inspired homes are much easier to manage indoor air quality resulting in cleaner air and better breathing spaces. Specifically, our ERV clean air system consistently moves fresh air from outside to ensure that the air circulating in the hope is clean and easy to breathe. Contact us today to explore your new green friendly environment, and how Garbett Homes can help you design and build your new dream home.