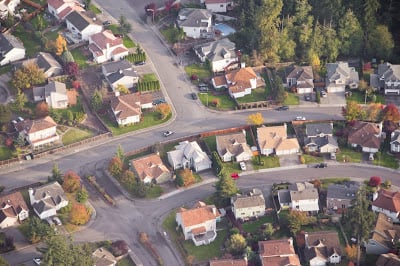 Looking to make your home more energy-efficient? Hoping to transition to solar power for some of your utilities? Google's latest search engine technology, Project Sunroof, allows you to start doing just that. Similar to its sister site Google Earth, Project Sunroof allows you to search your address and pull up a visual diagram, showing the amount of space you have for solar panels, how much sunlight your house will get, and the amount of money you'd save on electricity bills.
While powering your home on rays from the sun might be eco-friendly and wallet-friendly, there's a lot more that goes into effectively powering your home through this alternative method. Geographic location of trees or other objects that can obstruct sunlight are a major cause of failed solar panels in homes. Other factors involved can be roof size and angle, age of your house, and roofing material.
Google's new innovative tool is definitely making strides for environmentally-friendly housing, but is still in the works of being glitch-free. Currently, the pilot is available only in Boston and parts of California but is rapidly being updated for accuracy and expansion.
As a company seeking to empower living sustainably, Google has put over $2 billion towards energy-efficient projects. Their branch called "Google Green" provides users with even more tools that promote energy-efficient education and a better quality of living.
If you're interested in living in an energy-efficient home, Garbett Homes provides the best of energy-efficient living with the latest green technology, building beautiful new homes in Salt Lake City.