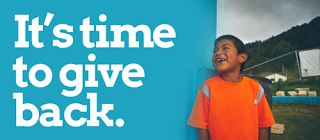 Chiapas, Mexico is home to ancient Mayan ruins and one of the largest indigenous populations in the country. Situated in the heart of the Sierra Madre mountains and surrounded by lush rain forests, this tropical area is rich with natural resources and history, but the region is still developing modern infrastructure and buildings.
Garbett Homes, based in Salt Lake City, Utah, has been building award-winning homes for over thirty years. Though Salt Lake City and Chiapas are thousands of miles apart, they are connected through Foundation Escalera. The foundation is dedicated to ending the global school shortage in impoverished areas and works with global investors and venture philanthropists to provide safe, high-quality structures for children who need an education. Garbett Homes and its trade partners have dedicated a portion of their companies' proceeds, entitled "1% for Students", to building new classrooms and fostering hope among the children of Chiapas.
Access to public education is truly the great social equalizer. A child who has access to a quality education is able to make a tangible difference in his or her family, community and country. Breaking the cycle of generational poverty is not an easy task; however, through education, one can learn the skills needed to end this cycle and make an improvement in the world at large.
In addition to having access to this type of life-changing education, students also need facilities that are safe, clean and conducive to learning. Over one million of Mexico's young children attend school in wooden shacks, which causes them to lose over six weeks of instructional time throughout the year due to structural issues, flooding concerns during the rainy season and the intense tropical heat. Students who are not receiving continuous instruction will not be successful in retaining and applying new information that is vital to a successful education.
Working with Foundation Escalera, Garbett Homes and their trade partners have built 33 new classrooms for the children of Chiapas, Mexico. Garbett Homes prides itself on giving back to the global community and has dedicated one percent of all its proceeds to the completion of new classrooms in the Chiapas region. New home buyers in the Herriman area have contributed to these 33 schools through the "Homes for Schools" program. The classrooms are located in 33 different communities in this area and service a large population of indigenous children who previously only had access to rudimentary facilities. The new classrooms are expected to last for an average of 30 years and can host 30 children per year.
The total cost of this project was $1,700,000, which pales in comparison to the long-term investment into the future of this region. Investing in an area's education system is a long-range goal; the profits or fruits of this project will not unfold until many years later. The children of the community will show academic growth that will positively ripple throughout the community for years to come. In addition, Garbett Homes has provided numerous scholarships to students who ordinarily would not be able to afford the luxury of a quality education.
When all children are allowed access to an education in a stable environment, the entire community benefits from the literacy and other lifelong skills. Children who have this advantage see that being born poor does not mean that this is their fate, as education provides the light that brightens the path of upward mobility for regions such as Chiapas.